Bouncing back quicker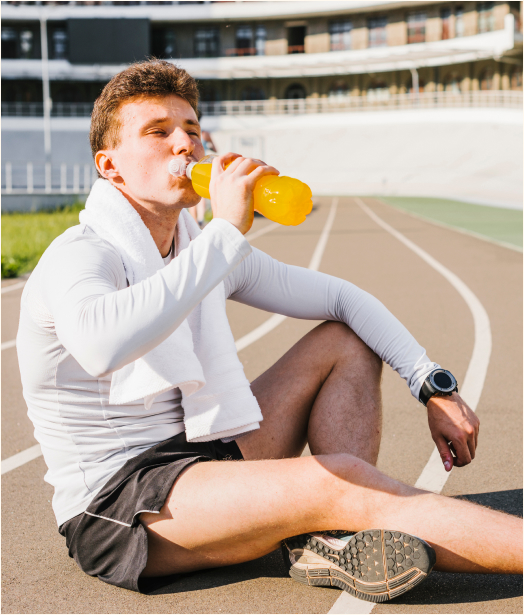 can assist with recovery
supports muscle growth
promotes muscle relaxation
Regular exercise is essential for our health. Many of us have goals in the gym or in the sport we play. To reach them, we must train harder and become stronger. However, the one thing many people forget about is proper recovery. Our muscles need time to rebuild themselves after a strenuous workout.
Boosting the process with nutrition
Luckily, there are certain nutrients that help promote recovery, allowing you to be back in the gym and performing your best within a short amount of time. The Recovery bundle consists of three supplements that aid that goal.
Ultra Whey is a great source of high-quality whey protein. Containing all essential amino acids, it supports muscle growth. The protein is enriched with a multi-enzyme complex to improve digestion, which helps you get all the benefits from it.
BCAA+Glutamine is a duo that works together to support recovery. BCAAs are great at preserving muscle mass, especially if you're working out on an empty stomach. They also support muscle building and make you less tired during the workout. Glutamine is another amino acid that helps with muscle repair after your workout.
Magnesium Glycinate Liquid provides highly bioavailable magnesium. This mineral supports recovery by helping muscles relax after a workout and can benefit your performance.
Maxler Recovery bundle is a great option for those trying to bring their A-game to the gym or the court. Proper recovery is essential for great performance, and the recovery bundle makes it easy to support the process from within.