Reaching your muscle-building goals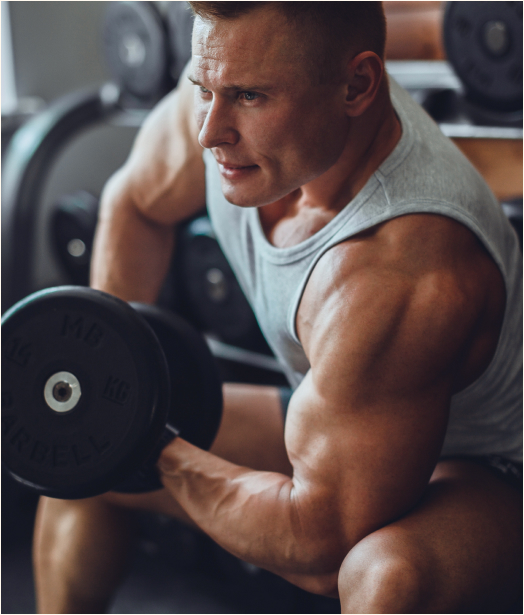 ensures optimal hydration
supports muscle growth
improves strength
We know that athletes have ambitious goals. Get stronger, become better, grow more muscle – there are all things many athletes will ask from themselves. Therefore, we've designed the Ultimate Musclebuilding bundle to make it easier for you to reach your muscle building goals and excel in your discipline.
Three supplements for a boost
This bundle contains the key nutrients your body needs to grow muscle. The protein provides amino acids for muscle repair and growth, while creatine stimulates growth and improves your strength. This is all paired with a source of electrolytes and vitamins to ensure optimal health and performance.
Ultra Whey is a great source of high-quality whey protein. This protein provides the amino acids key for re-building your muscle and making it stronger. Additionally, the formula contains a multi-enzyme blend for optimal absorption, ensuring you get every amino acid from the supplement.
Max Motion is a combination of electrolytes, vitamins, and carbohydrates to ensure great hydration. The electrolytes in the formula are key for muscle contractions and proper hydration boosts performance. For those that train for long periods of time, the extra carbohydrate can help with reducing tiredness and promoting recovery.
Creatine is the most effective way to support muscle building. It improves performance at high intensities, supports power and strength when you're lifting. Creatine is also a great way to increase muscle size. That way you can train harder and get the results you want all in one.
Maxler Ultimate Musclebuilding bundle will suit those who are trying to improve their physique and grow muscle. Pair this bundle with healthy nutrition, a calorie surplus and regular training to get the physique you want.