Burning fatty acids for brain health and performance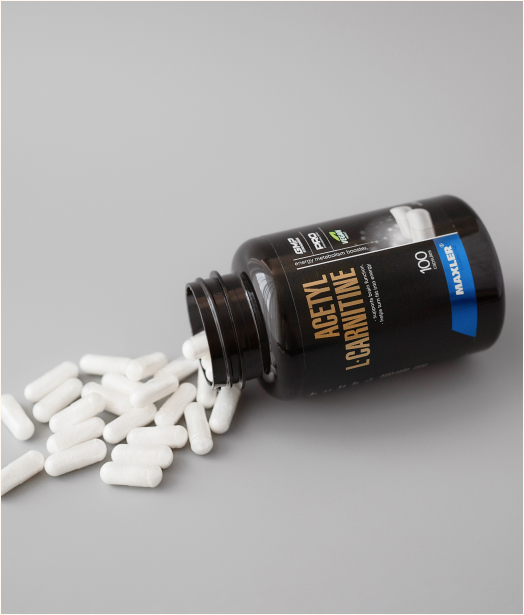 brain function support
helps turn fat into energy
vegan formula
Our cells have small organelles which act like energy factories – the mitochondria. They take in sugars and fatty acids and burn them to create ATP, a form of energy that our cells can use to carry out all the processes they need to. One of the key players in this process is l-carnitine.
L-carnitine is created from amino acids and acts like a shuttle to bring fatty acids into the mitochondria so that they can be used to create energy. Our body can make l-carnitine out of two amino acids, lysine, and methionine, and some vitamin C. We can also get it from meat or fish.
The benefits of l-carnitine
L-carnitine can provide a variety of benefits to the body, however, the two biggest ones are supporting the brain and helping with weight loss.
Acetyl L-Carnitine, a form of l-carnitine, can benefit brain health, helping to keep your brain functioning at its best. It can improve memory, learning, and thinking skills, and keep them sharp as you age.
L-carnitine helps burn fat, so it's a great addition to a weight loss routine incorporating exercise and a healthy diet. It has been shown to increase weight loss and decrease fat mass.
This supplement can also support you in the gym – it may boost your stamina; help provide more oxygen to your muscles and assist in recovery. It may even decrease muscle soreness.
Therefore, Maxler Acetyl L-Carnitine caps are a great solution for those needing a little extra help with weight loss or those wanting to keep their brains sharp. These vegan caps provide the benefits of l-carnitine regardless of your dietary preference.