For stronger bones and a stronger body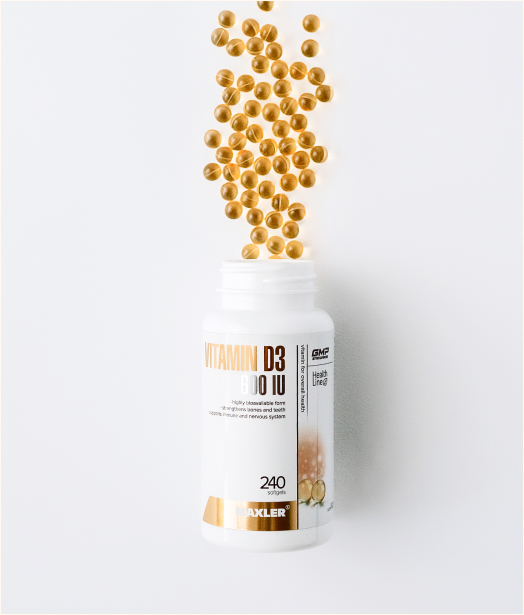 8 month supply
helps strengthen immunity, bones and teeth
highly bioavailable form
Our lives revolve around our ability to move, whether we're doing things at home, work, or the gym. To support our movement, we rely on getting all the macro and micronutrients necessary for our body to work properly and stay strong. Vitamin D is one of the vitamins that is vital for our ability to move, as it supports our musculoskeletal health.
Alongside that, vitamin D has a range of benefits for the whole body.
Staying heathy, staying strong
Vitamin D is beneficial for many of our body systems, such as:
Musculoskeletal system – it helps us absorb calcium and phosphorus, which support our bone strength. It can help us build muscle as well.
Immune system – this vitamin helps prevent us from getting sick with common things like the cold.
Nervous system – this vitamin supports brain health, helping improve mood.
Maxler Vitamin D3 600IU is an easy way to support your body with vitamin D, especially if you lead a busy life or live in northern countries. These softgels deliver 15µg of the vitamin in a highly bioavailable form, helping you to keep moving and achieve your goals.