Maximize workout results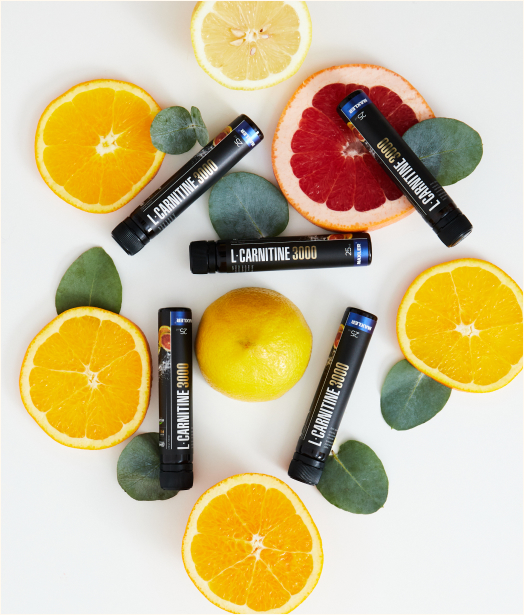 3000 mg of L-Carnitine per serving
easy on-the-go format
supports stamina
We require energy for exercise, and our cells rely on energy in the form of ATP. To make ATP, we need to burn sugars and fatty acids in our cellular energy factories, the mitochondria. L-carnitine shuttles fatty acids into the organelle so that we can convert them into energy and power our movement.
This is especially important for those that do low-intensity exercise – with a lot of l-carnitine available, you can prioritize using fatty acids for energy. In turn, you'll have plenty of glycogen stored for high-intensity action.
L-carnitine – easy way to reach your goals
As you're heading to the gym or the court to start your workout, pop an L-Carnitine 3000 shot into your bag. You'll be able to take it on the go and enjoy all the benefits without measuring out dosages or lugging large bottles of l-carnitine around. Here are some of the wonderful things l-carnitine can help you with:
Shedding pounds – l-carnitine burns fat, so if you pair it with a healthy diet and plenty of exercise, it can increase the amount of weight you lose.
Supplying oxygen to muscles – for better recovery.
Decreasing muscle soreness.
Increasing stamina – it can increase blood flow and nitric oxide. Nitric oxide is made by many cells in our body and helps to relax blood vessels.
L-Carnitine 3000 is a vegan drink in a convenient format that can become a great addition to your routine, whether you're looking to lose weight or recover faster. Its fantastic flavors and great dosage of l-carnitine will leave you roaring to go for your workout!