Restore your collagen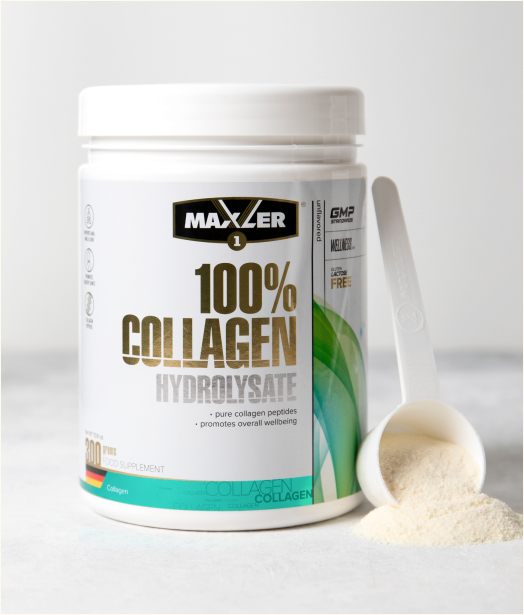 100% hydrolyzed collagen peptides
improves joint elasticity
promotes healthy nails, hair and skin
Collagen is one of the key ingredients that helps your body to stay young and healthy inside and out. Collagen is vital for skin and ligament health, acting like a scaffold and providing support to skin. The production of Collagen is carried out by the body, but with age this process gets slow, which can contribute to wrinkles.
100% Collagen Hydrolysate – concentrated goodness
100% Collagen Hydrolysate is designed to promote overall wellbeing by:
Improving the structure of hair, nails;
Promoting healthy ageing;
Speeding up tissue repair;
Supporting joints & bones health.
Collagen helps the body combat age-related changes through moisturizing the skin, increasing its elasticity, reducing the appearance of fine lines and wrinkles and improving hair and nail structure.
Collagen is an essential protein that makes up the core of bones and skin. Addressing the lack of collagen helps strengthen the connective tissue, which in its turn boosts bone density, ligament elasticity and joint mobility. Collagen prevents cartilage degeneration and thus provides all-round support to the musculoskeletal system.
Collagen can help speed up skin regeneration and repair following its exposure to external stressors, such as exfoliative skin peeling, sunburns and mechanical facial cleansing.
Not only does the supplement efficiently address the lack of collagen, but it also encourages the body to replenish its own reserves.