Boosting weight loss, reducing tiredness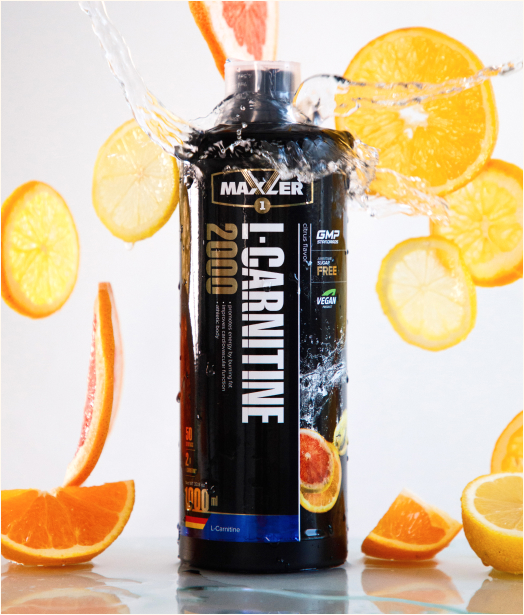 2000 mg of L-Carnitine per serving
helps turn fat into energy
fast digestion
We require energy for exercise, and our cells rely on energy in the form of ATP. To make ATP, we need to burn sugars and fatty acids in our cellular energy factories, the mitochondria. That means that we need to move the sugars and the fatty acids into the mitochondria, so that our cellular machinery can convert them into energy.
L-carnitine does just that – it acts like a regular shuttle bus, moving fatty acids into the mitochondria. This is especially important if you're exercising at a low intensity – with a lot of l-carnitine available, you can prioritize using fatty acids for energy. This helps you keep your glycogen levels intact and ready for higher-intensity exercise.
L-carnitine – how it can help you reach your goals
L-carnitine can help you with a variety of goals, such as:
Help you lose weight – l-carnitine burns fat, so if you pair it with a healthy diet and plenty of exercise, it can increase the amount of weight you lose.
Help you recover by proving more oxygen to your muscles.
It may decrease muscle soreness.
It can increase stamina, as it increases blood flow and nitric oxide. Nitric oxide is made by many cells in our body and helps to relax blood vessels.
It might even increase brain function, keeping your memory and learning skills in top shape.
L-Carnitine 2000 is a vegan drink that can become a great addition to your routine, whether you're looking to lose weight or recover faster. Its fantastic flavors and great dosage of l-carnitine will leave you roaring to go for your workout!
Therefore, Maxler L-Carnitine 2000 is a great solution for those needing a little extra help with weight loss or those wanting to keep their brains sharp. This liquid supplement provides the benefits of l-carnitine regardless of your dietary preference.