Elevate skin health from within, anywhere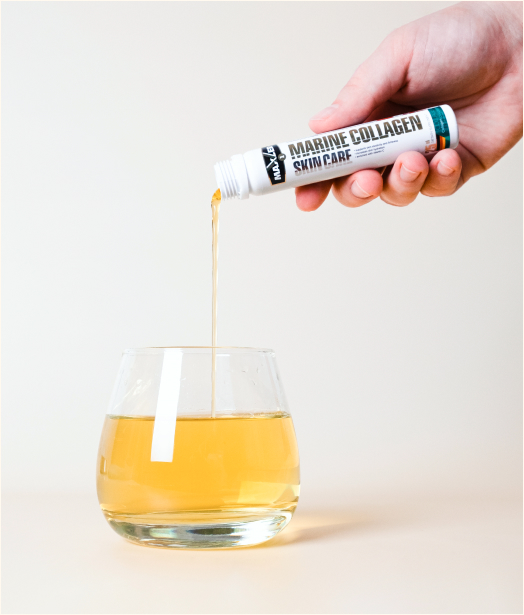 easy on-the-go hydration
firm and smooth skin
antioxidants for youthfulness
Keeping our skin supple and youthful looking requires a combination of a healthy diet, exercise, and skincare. Additionally, we need to think about protecting it from things like UV rays. The good news is that we can do all that by providing it with certain nutrients, but this can be hard to do on the go.
That's why we've put all of the goodness of our Marine Collagen Skin Care formula into a shot form. This way, you can nourish and support skin health wherever, whenever.
Marine Collagen Skin Care Shots – a nutrient boost
Marine Collagen Skin Care Shots combines the power of three active ingredients – marine collagen, vitamin C, and hyaluronic acid to boost skin health and make it elastic.
Collagen is key for thicker and more elastic skin. The hydrolyzed marine collagen in the formula comes from fish sources and is easily absorbed. It helps boost your own collagen-making.
Collagen is paired with hyaluronic acid, which we naturally make. It's great for the lubrication of joints and helps the skin retain plenty of water. This helps combat wrinkles.
Finally, the duo is joined by vitamin C, which supports collagen-making. Plus, it works to protect the skin from pollutants and UV. This way, your skin can shine and remain youthful.
Marine Collagen Skin Care is a formula designed to support supple-looking skin and combat the signs of aging. The high quality of the active ingredients and the hydrolyzed collagen ensure your body is absorbing as much goodness from the formula as it can. The shots are easy to take on the go – pop one in your bag and have it whenever you need a collagen boost.