Top-quality trademark curcumin extract using meriva technology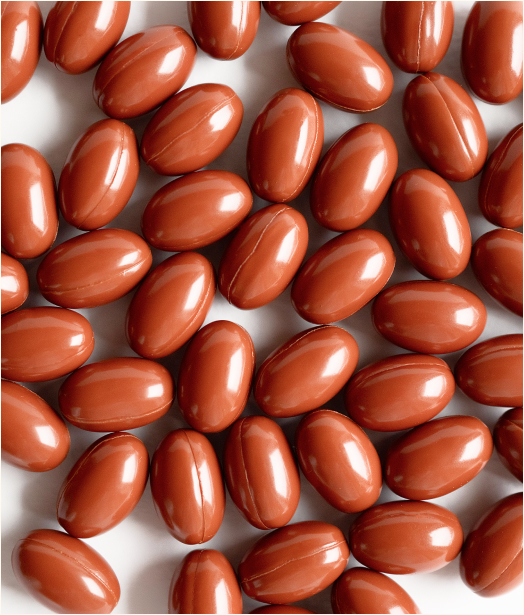 organic antioxidant for boosting the immune system
helps promote cardiovascular and circulatory health
bone and joint health assistance
The health benefits of turmeric have been known to humanity for more than 2500 years. Ancient Chinese and Indians used this spice to prevent and cure a number of diseases. Nowadays scientists place a special emphasis on studying turmeric due to its high efficiency in boosting the body's natural defenses.
Turmeric gains its medicinal properties thanks to its active substance called curcumin. It belongs to the curcuminoid group of compounds that serve as powerful organic antioxidants and have a strong anti-inflammatory, antimicrobial and antiseptic effect.
In its natural form, curcumin can be found in turmeric roots only in very small quantities. For this reason, the valuable properties of curcumin become fully apparent only in concentrated extracts.
Maxler has developed an innovative Curcumin Omega-3 supplement using MERIVA's top-quality trademark curcumin extract.
MERIVA's trademark curcumin is produced from premium quality turmeric using a patented technology. Scientific research confirms that MERIVA's curcumin extract greatly surpasses all the other types of curcumin when it comes to efficiency. The perfect bioavailability of the supplement is achieved due to enriching the softgel capsules with 100% natural Omega-3 fatty acids that facilitate the absorption of curcumin while maximally preserving its valuable properties.
A powerful organic antioxidant for boosting the immune system
Curcumin possesses strong antioxidant properties and serves as a natural medicine that does not damage the gut flora, unlike its synthetic counterparts. It strengthens the body's immune shield at a molecular level and efficiently protects the cells from germs, viruses and infections. Curcumin builds a natural barrier that hinders inflammatory processes and the growth and spread of pathogens. It also gets rid of toxins in the body and prevents free radical damage. This is why Maxler's new Curcumin Omega-3 supplement would become a reliable guardian of your immune system throughout the flu season.
Curcumin & cardiovascular health
The combination of the valuable properties of curcumin and omega-3 fatty acids regulates blood pressure, improves blood circulation and prevents blood clots. The active ingredients of the supplement also help filter out waste and toxins from the blood by removing heavy metals, extra sugar and cholesterol. Curcumin Omega-3 helps nourish the heart muscle, which allows them to provide all-round support to the cardiovascular system.
Bone and joint health support
Due to its antispasmodic and anesthetic properties, curcumin efficiently relieves joint pain and reduces ligament inflammation. It also hinders the degeneration of cartilage and bone tissue and speeds up muscle repair after intensive training. A regular intake of Curcumin Omega-3 would help boost bone strength, ligament elasticity and joint mobility. That is why this supplement would serve as a reliable supporter of your musculoskeletal system.