Highly bioavailable joint support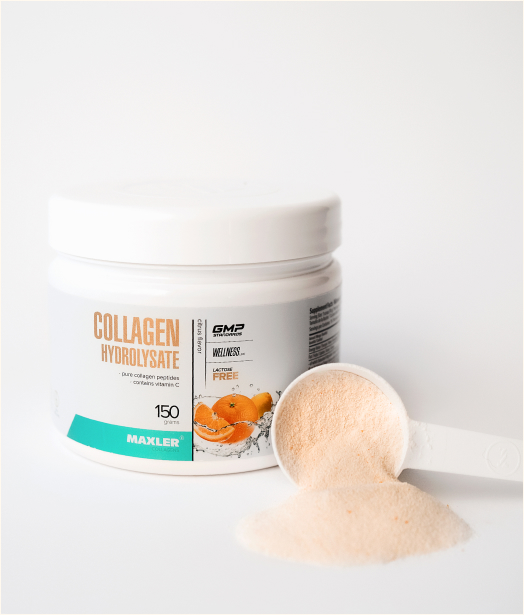 contains pure collagen peptides
enriched with vitamin C
Our body experiences a variety of changes as we age. One of them is a decrease in our body's ability to make collagen. Collagen is a structural protein that acts as a scaffold for our skin. Alongside that, it is a key protein in our joints and cartilage. To remain active and healthy, it becomes essential to support our body and help it make more of this protein.
An overall super-protein
Collagen makes up many of our tissues, so it is only logical that additional collagen can be beneficial for health.
It is essential for a healthy and strong musculoskeletal system. It can lead to stronger bones, as is helps our bones take in minerals that make them strong. It can boost the strength of connective tissues, as it makes up our cartilage.
For those that care about body aesthetics, collagen can help with nail, hair, and skin beauty.
Maxler Collagen Hydrolysate is a potent formula containing high-quality hydrolyzed collagen, which is easily absorbed by our body. It pairs the collagen with vitamin C, a vitamin that is key for better uptake and bioavailability of collagen. This powder is an easy and effective way to take care of your health and beauty while enjoying a deliciously fruity drink.