High-quality whey isolate for your goals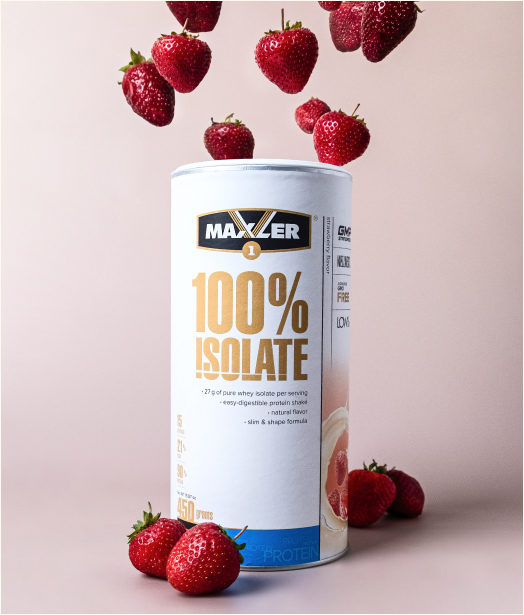 easy-digestible protein shake
27 g protein per serving
natural taste
slim & shape formula
We require macronutrients to keep the body fueled and functioning. One of the most important macronutrients is protein. This nutrient supplies our body with building material to create cellular machinery. This material is amino acids – small molecules that, when assembled together, do a lot in our body.
The multi-functional nutrient
Our body requires protein, as it plays a role in many processes. Some of its varied jobs are as follows:
Supports muscle, promotes growth – our muscle, skin, hair are all built from the building blocks in this macronutrient;
Repairs tissues;
Builds enzymes – these active molecules of the cell which carry out processes like digestion;
Sends signals – we use the building blocks to make hormonal signals, ensuring our body is functioning correctly;
Supports recovery after exercise;
Keeps you satiated.
Maxler 100% Isolate is an easy way to get 27 g of protein in each serving. The high-quality powder is 90% protein, meaning you're taking in less carbs and fats. It's rich in BCAAs, which stimulate and support muscle hypertrophy. The delicious flavors and great nutritional profile make Maxler 100% Isolate a great addition to your routine.