A multi-vitamin and iron complex for health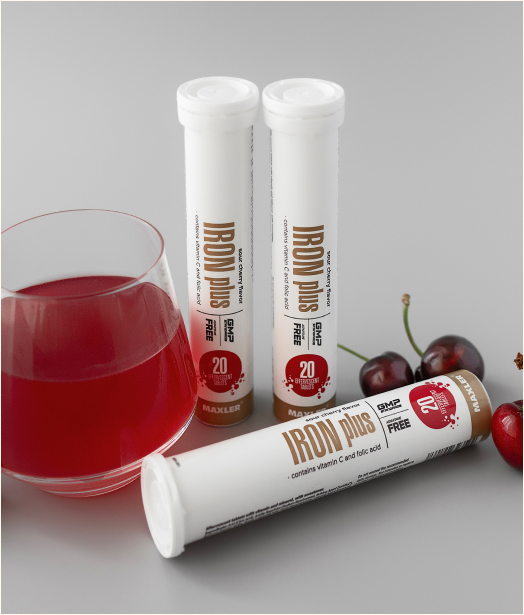 helps make healthy blood cells
immunity support
improves energy levels
For us to remain healthy, our bodies need to be getting enough energy and key micronutrients. Alongside that, we need to keep our body in shape through exercise, as it positively affects multiple processes in the body. It supports good mental health, promotes a healthy body, makes the bones and muscles stronger.
To carry out processes during our daily lives and during exercise especially, our cells require oxygen. These specialized cells deliver the oxygen to every part of our organism. These specialized cells need certain vitamins and minerals to make them and support their health.
Not just for blood cells
These carrier cells depend on a combination of the B vitamins and iron for proper assembly. Iron and B6 take part in making hemoglobin, the part of the cell that carries the oxygen. B12 and B9 on the other hand support blood cell growth and division, which ensures that the body has many of them.
Vitamin C helps the body take in iron, so that it can be used to make hemoglobin.
But these are not the only benefits of the vitamins and iron in this formula. Iron helps prevent excessive tiredness, brittle nails, and poor immune function associated with the lack of the mineral. Each carries additional benefits.
Vitamin C is great for immunity, helps take care of oxidative stress and supports collagen production. B6 remains key for brain health, sleep and mood management. It also helps us get energy from carbs and protein. B9 also supports a healthy brain and cognition. B12 is key for energy release and also supports the nervous system.
Maxler Iron Plus is a potent formula that helps to support your body in making red blood cells. These easy and convenient tablets will help you meet your requirements of these micronutrients in an easy and tasty way.