Good weight gain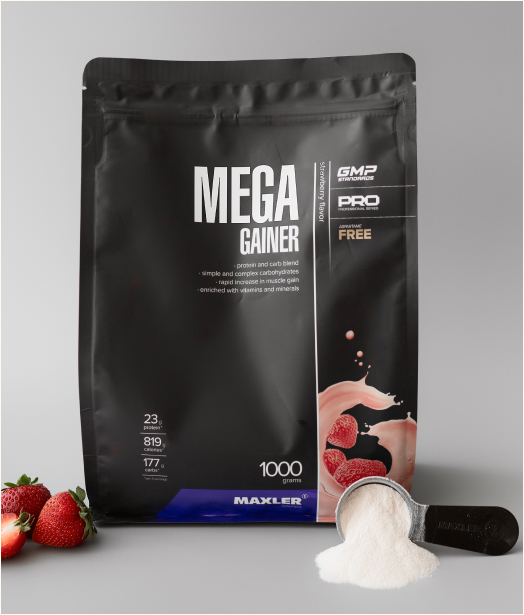 quick energy mass
with vitamins and minerals
a rapid increase in muscle gain
Gainers are protein-carbohydrate powders aimed at gaining mass faster. Do you need to gain or maintain body weight, but find it difficult to prepare a variety of dishes in the right quantities, or do you have a busy schedule? Then gainer powder is your answer. Gainers are protein-carbohydrate powders aimed at gaining mass faster with no extra hassle.
Mega Gainer is a protein-carbohydrate powder with 10% milk protein, derived from natural skimmed milk, which is designed to support the body with energy before and during your workouts. Simple and complex carbohydrates (dextrose and maltodextrin) provide energy during prolonged training.
Mega Gainer allows restoring of microelements level
During intense workouts you lose water and microelements are lost with it. Rich vitamin and mineral complexes in the formula compensate for the loss of microelements with dehydration as well as promote overall health.
Antioxidant vitamins C and E protect cells from damaging free radicals and help to form anabolic hormones.
B vitamins help produce energy so that muscle cells can repair themselves after the workout stress. Niacin is also known for helping with cholesterol circulation.
Zinc and Calcium speed up tissue recovery and promote bone strength. Magnesium aids B vitamins, vitamin C, and calcium absorption. Iron and folic acid help produce red blood cells, which supply muscles with oxygen.
Mega Gainer is recommended for all categories of athletes for a quick dash of energy before any kind of physical activity. In addition, you can successfully use the product in order to increase and maintain your total body weight.