B is for brain – vitamins for cognition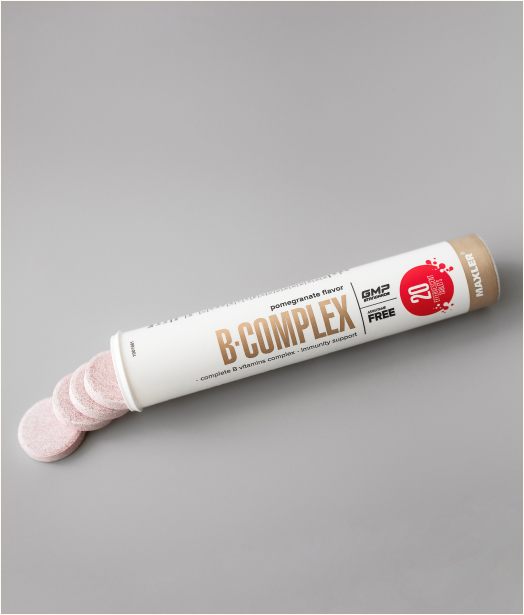 improves energy release
better immunity and heart health
supports mood and cognition
One of the key aspects of a healthy life is nutrition. Our body is constantly carrying out thousands of cellular and bodily processes at a time. These require energy, building blocks, but also small molecular helpers that enzymes in the body require. These helpers are called coenzymes, and vitamins often play this role.
Water-soluble vitamins of the B group are essential helpers in many bodily processes, from immune function to digestion and cognition. Therefore, it's essential for us to get sufficient amounts of these vitamins daily.
Taking care of the whole you
These vitamins are key for a lot of different processes in the body, which is why it's so important to get enough of each of the B vitamins. Here are the functions of the body that these micronutrients support:
Immune support – Vitamin B2 maintains and supports immune system function;
Vitamin B5 helps with tissue repair;
Blood health – Vitamins B2 and B12 are key for helping make healthy red blood cells;
Energy and digestion – Vitamins B1 and B3 are key helpers in many processes that have to do with digesting food and getting energy from carbohydrates and fats;
Mood support – vitamin B6 supports mood control and helps us sleep better;
Cognitive support – vitamins B1, B3, B9 are all important for a healthy nervous system and help your brain function.
Maxler B-Complex Effervescent is an easy way to supply your body with these key vitamins from the B group. The pomegranate-flavored drink might just be the tastiest and most effective way to get these vitamins.