Efficient ingredients to support easy movement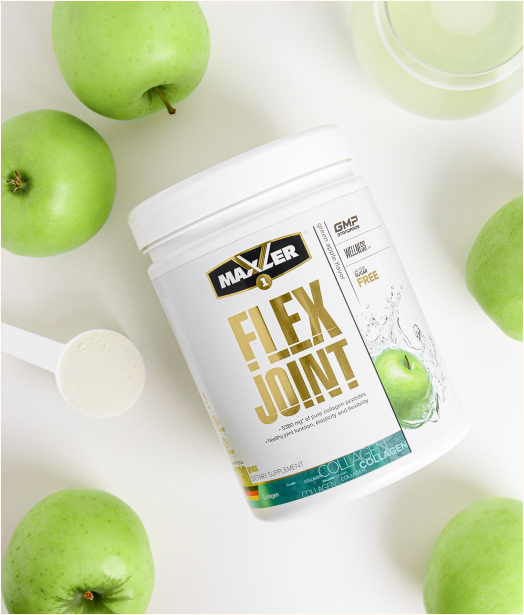 speeds up post injury recovery
helps fight with pain and inflammation
high in vitamin C
Our activeness largely depends on the condition of our musculoskeletal system. Our bones, joints, muscles, ligaments and tendons are subject to an immense workload on a daily basis. Intensive physical activity forces the musculoskeletal system to work at full capacity. It is no wonder that joint and ligament discomfort frequently occurs in sports enthusiasts. And for this reason it needs some additional support.
Benefits of Flex Joint for bone and cartilage health
The components of the product complement each other and turn Flex Joint into an indispensable supporter of the musculoskeletal system:
Supports bone and joint health;
Relieves pain and inflammation;
Speeds up post injury recovery.
Glucosamine and chondroitin participate in the synthesis of synovial (joint) fluid required for joint nourishment and lubrication. Together with Vitamin C, they maintain the water balance in the cartilage, which prevents its deterioration. Collagen is an essential component of the connective tissue which promotes ligament elasticity and flexibility, boosts bone strength and significantly reduces the risk of fissures and fractures.
Flex Joint contains an efficient amount of the organic MSM sulfur that has an antiseptic and painkilling effect. MSM fights off joint and ligament inflammation, reduces the swelling and helps cope with stiffness and movement pain.
The efficient combination of the powerful components of Flex Joint improves the blood circulation in the connective tissue and accelerates its regeneration, which speeds up joint and ligament recovery after injuries, bruises and sprains.