Growing muscles with Arginine Ornithine Lysine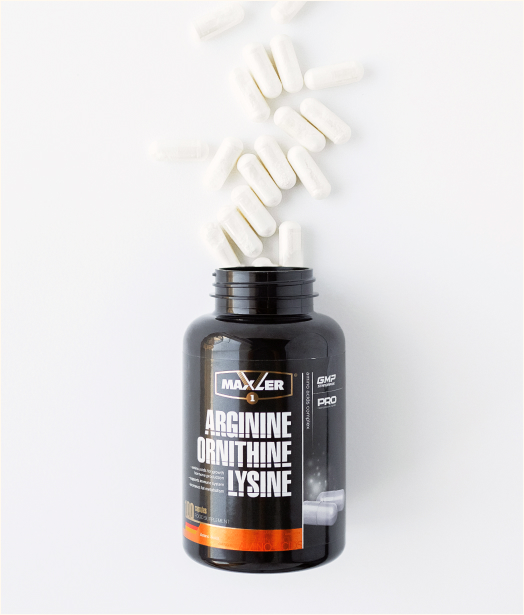 high potency
2.7 g amino acids per serving
If you're looking to put on muscle mass, you may be interested in increasing the amount of growth hormone your body makes. Growth Hormone can favor protein building processes and improve muscle strength. Arginine Ornithine Lysine can boost growth hormone production, especially when combined with resistance training.
The benefits of arginine
L-arginine is an amino acid which is used to build protein and stimulate creatine and nitric oxide production. Nitric oxide can dilate blood vessels. So, arginine helps with blood pressure, fertility for men and even can be beneficial during pregnancy.
The benefits of ornithine
L-ornithine is another amino acid, being especially important in making urea, which is necessary to get the body rid of ammonia – a harmful by-product of amino acid metabolism. L-ornithine can be used to make arginine and it boosts your strength and endurance when you work out. It can also make you less tired.
The benefits of lysine
L-lysine has a variety of functions in the body, from making collagen, which keeps your joints in top shape to keeping cold sores at bay. It also helps with calcium absorbance.
These amino acids have multiple benefits on their own but are especially potent for the purposes of muscle building when combined. Together, they increase the production of growth hormone. The lysine also increases the rate at which muscle grows.
If you're looking for an all-encompassing kickstart to muscle building, or if you'd like to maintain your muscle mass as you age, Arginine Ornithine Lysine is a combination of three high-quality ingredients scientifically shown to help you achieve the goals you set for yourself.