Omega-3s – the kings of the fatty acids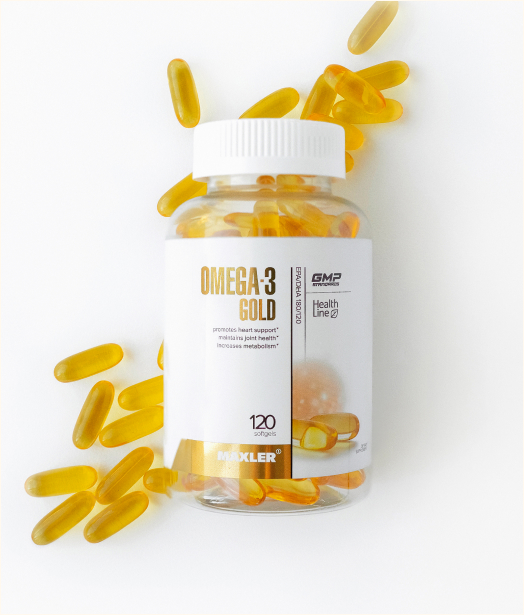 сardiovascular support
improves eyesight, skin and hair health
help prevent joints inflammation
A healthy diet consists of all the three major macronutrients, proteins, carbohydrates, and fats. Fats can be unsaturated or saturated, and while both have their place in a balanced diet, unsaturated fats are the ones that do good for our health. A group of unsaturated fats, called the omega-3s are exceptionally important for our bodies.
A powerhouse for health
Omega-3s are a whole-body supporter, supporting many of our bodily functions. These fatty acids help support eyesight, keeping you seeing well as you age. They keep the skin hydrated and defend it from environmental damage, fighting ageing.
Omega-3s are important for heart health, keeping blood pressure and helping to control levels of fats in the blood. Alongside this, they decrease inflammation, which helps to prevent disease.
Maxler Omega-3 Gold is a great supplement to support a healthy body. The combination of omega-3s and vitamin E is a powerful way to combat oxidative stress, ensuring you remain in top health. The highly bioavailable triglyceride form of omega-3 means you can be sure you're getting the nutrients you require.