Power Your Workouts, Soothe Your Stomach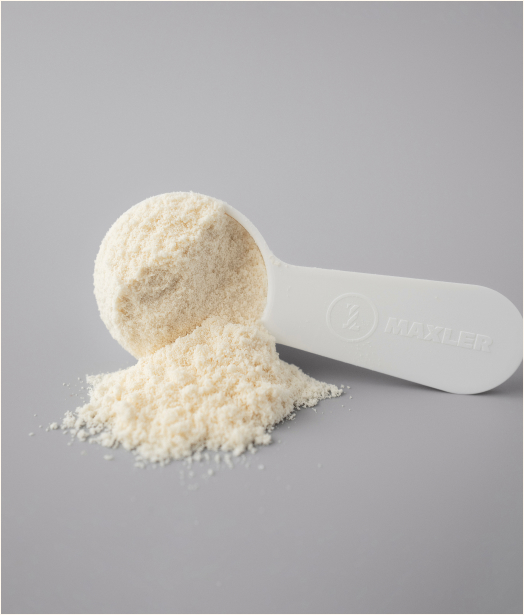 unique whey protein without lactose
enriched with multienzyme complex DigeZyme®
natural taste
Leading an active lifestyle means you need to fuel your body properly. A balanced diet includes plenty of macronutrients, one of which is protein. This nutrient is essential for us in so many ways – it makes up our tissues, our cellular machinery, and even our hormones! So, when you're needing a protein boost, it's a good idea to turn to supplements.
Picking a protein powder can be hard, and it's even harder when you have to think about the presence of lactose. Ultra Whey Lactose Free is here to make the choice simple – the highest quality protein with no lactose, made specifically for your goals.
Give yourself the best
Ultra Whey Lactose Free is a blend of whey proteins, which makes 80g of protein per 100g of product. The protein powder contains whey concentrate, isolate, and hydrolyzate, which vary in their speed of digestion, helping you get a quick boost of amino acids when you need it most. The DigeZyme complex of digestive enzymes helps you get the most out of the supplement. On top of it all, there's little naturally present fat and sugars in each serving, meaning that Ultra Whey Lactose Free can support any diet.
This protein has nine amino acids that we can't make, including the BCAAs. They're needed by our body to do lots of things, such as:
Support the growth of muscles;
Make collagen, which is key for bone and skin health;
Help catabolize fats;
Make neurotransmitters and hormones;
Support immunity.
On top of it all, whey is indispensable for those that are into fitness. It provides the building blocks for muscle growth, and the high amount of BCAAs is great for helping muscles recover after working out. Additionally, whey is a fantastic tool for shape management, as a high intake of protein can support weight-loss initiatives.
Ultra Whey Lactose Free is a great way to get your protein in without having to worry about lactose upsetting your stomach. You can support your fitness goals, body shape goals, or even your health goals without thinking about the uncomfortable symptoms other whey proteins can give. Choose the best for yourself and your goals.